The Swinging Bridge is the best place to scare your friends and unsuspecting newcomers. If you walk or bike across the bridge it oscillates up and down to meet your footsteps causing you to think about losing your balance and falling into the river. It is similar to a fun house! You do not have to worry because many Gorham residents have been crossing the bridge for years!
The Swinging Bridge lies over the Peabody River between Mill St and Bangor St in Gorham, NH. It is recommended to park at "Libby Memorial Recreation Area" also known as Libby's Pool. From the parking lot, walk towards Mill St. (0.2 miles) After passing several residences, you will see a large stone on the right. The view of the bridge will be obvious.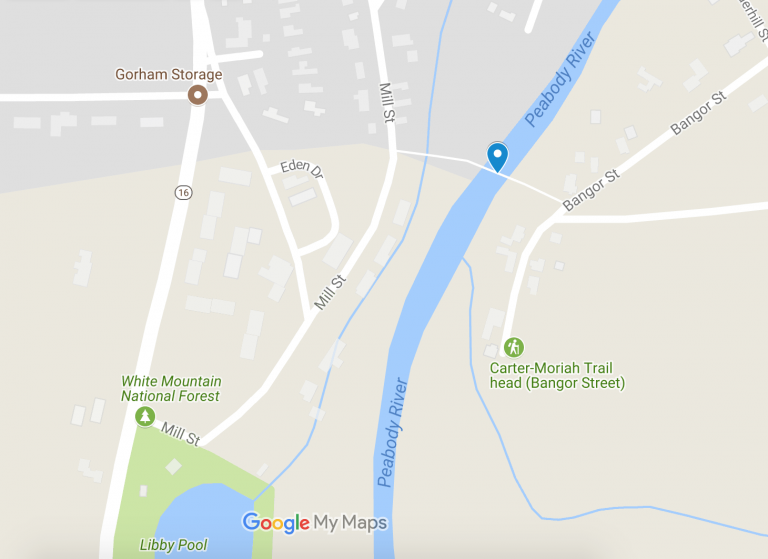 *Extend Your Action
If you wish to extend your walk or bike ride, cross the bridge to Bangor St. From there you can either continue to Main St. or hike up Mount Surprise, which is located to the right of the bridge on the Carter Moriah Trail. This trailhead is located at the dead end of Bangor Street.